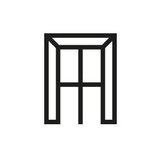 Most Reviewed By:

Search Taylors of Harrogate's teas:
Taylors of Harrogate

Web: www.taylorsofharrogate.co.uk
Last Updated: May. 18, 2017
Taylors of Harrogate is a tea company based in the UK. Taylors of Harrogate mostly carries black teas popular in the UK, although it also carries some green, white, oolong, and herbal teas. The company sells both loose tea and tea in teabags. The company also owns the brand Yorkshire Tea.

Although not as widely distributed in the US as in the UK, Taylors of Harrogate's teas can sometimes be found in specialty import stores.

In 2007, Taylors of Harrogate planted a tea garden in Harrogate, using the China Jat variety of tea plant, a variety usually grown at high altitudes due to its ability to withstand cold.[1] This was an ambitious project, as the location is significantly farther north, dryer, and inland, away from the moderating effect of the coast.

Most Often-Rated Teas
Top-Rated Teas

46
3 Ratings

23
3 Ratings

17
3 Ratings
You can also add a new tea. Please search or browse this company's teas first, to avoid adding duplicates.