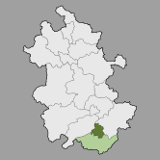 Most Reviewed By:

Huangshan, Anhui, China
Wikipedia: Huangshan_District
Updated: Jan. 5, 2018
About Huangshan, Anhui, China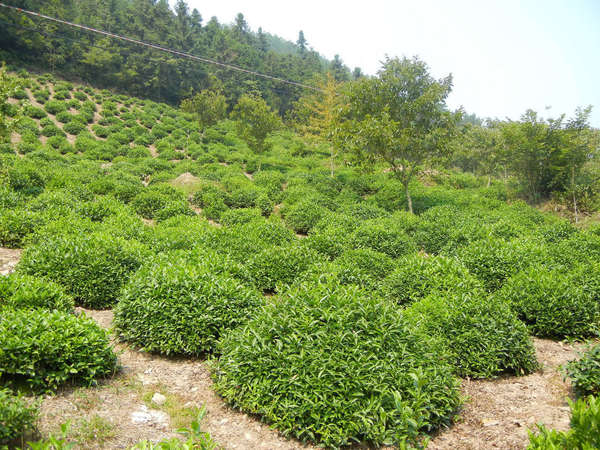 Round Clumps of Tea Bushes in Anhui, China, near Huangshan, Photo ©
Mulligan Stu
,
CC BY 2.0
.
Huangshan
(黄山) is a region of Anhui, China. The term refers both to a prefecture-level city (a division smaller than a province but larger than a county), but here we refer to
Huangshan district
, a county-level division of Huangshan prefecture. Both are named for the Yellow Mountains, a steep and scenic mountain range covering much of the district. Huangshan district is the northernmost division in the prefecture, which is the southernmost prefecture in Anhui province.
Tea labeled as "Huangshan" usually originates in the district, whereas the broader prefecture also includes
Qimen
and
Xiuning
, counties usually treated as separate regions in the tea world.
Huangshan district is important in green tea production; it is best-known for producing
mao feng green tea
, and is also the place of origin and production of
Taiping Hou Kui
, a green tea with exceptionally long leaves. The region also produces
yun wu (clouds and mist) green tea
.
Styles of Tea Produced in Huangshan, Anhui, China
This is a selection, not an exhaustive listing, of the styles of tea most commonly produced in Huangshan, Anhui, China.
Best Teas
The notion of the "best" teas is subjective, because different people have different tastes. We present the most often-rated and highest-rated teas produced in Huangshan, Anhui, China, and allow you to draw your own conclusions.
Most Often-Rated Teas
Top-Rated Teas