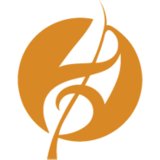 Most Reviewed By:

Search Adagio Teas's teas:
Adagio Teas







Web: www.adagio.com
Last Updated: Apr. 14, 2014
Adagio Teas is a tea company based in Elmwood Park, NJ. Adagio has a broad selection of loose teas, which they mostly sell online, but the company recently opened up three retail stores in the Chicagoland area. Adagio carries black, green, white, and oolongs, as well as many flavored teas, blends, and rooibos and herbal teas as well.

The company also sells Anteadote, a line of unsweetened bottled teas. Adagio also pioneered an innovative type of tea infuser or teapot, called IngenuiTEA, which allows you to see the leaf brewing, and pours through the bottom, ideal for pouring directly into a mug.

Adagio allows customers to create and order custom blends of any of their teas. Their website also sells teapots, kettles, accessories, and a few other tea-related items.

Adagio Teas has a major web presence and also runs TeaMap, a tearoom directory, TeaChat, a tea forum site, and TeaMuse, a monthly newsletter. Adagio's website is interactive and allows customers to review their teas.
Physical Locations
Most Often-Rated Teas
Top-Rated Teas
You can also add a new tea. Please search or browse this company's teas first, to avoid adding duplicates.