Jasmine Silver Needle
Updated: Jul. 19, 2017
About Jasmine Silver Needle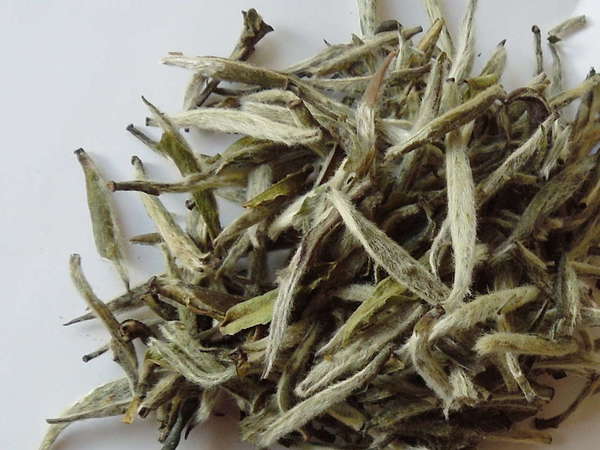 Silver needle, used for the base of this type of jasmine tea, consists exclusively of tips, with a downy white appearance.
Jasmine Silver Needle
is jasmine tea that has been made using
silver needle white tea (bai hao yinzhen)
as the base. Because silver needle naturally has a mild flavor and a floral scent, this scented tea has a mild flavor and an intense floral fragrance. In contrast to green teas, where the base tea's character is more distinctly evident, the floral qualities of the base tea often tend to blend with the scenting in this style of jasmine tea.
Like the base tea, this style of tea can be deceptively strongly caffeinated, relative to its smooth, mild flavor. Although white teas are widely perceived as being low in caffeine,
this is a myth
. Silver needle tea, consisting exclusively of
tips
, is highest in caffeine among white teas.
Best Jasmine Silver Needle
The notion of the "best" Jasmine Silver Needle is subjective, because different people have different tastes. We present the most often-rated and highest-rated teas in this category, and allow you to draw your own conclusions.
Most Often-Rated Teas
Top-Rated Teas

87
3 Ratings