Young Hyson
Wikipedia: Hyson
Last Updated: Mar. 12, 2014
↑About Young Hyson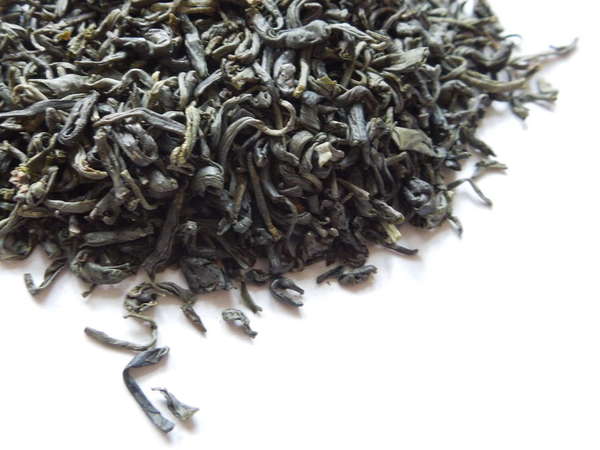 Organic Tender Tip Country Green (Organic Chunmee Green) from Foojoy, Photo © Alex Zorach,
CC BY-SA 4.0
.
Young hyson
, sometimes called
lucky dragon tea
, is a style of green tea. Hyson tea originated in China in
Anhui province
. Young hyson is hyson tea that is harvested earlier in the season. According to
Babelcarp
, the name "Hyson" is a corruption of
Xi Chun
(熙春), which translates to
splendid springtime
.
The name "young hyson" is sometimes used interchangeably with
chun mee
. Chun mee is the highest and most well-known grade of young hyson. The lower grades of young hyson tea, as well as the other types of hyson tea besides young hyson, are infrequently available under their own name in the U.S. market: when they are sold or used in blends, they tend not to be identified.
Young hyson and chun mee are now produced in many Chinese provinces other than Anhui, and are even produced outside of China.
↑Recent Young Hyson Reviews — RSS
80 / 100

This has a pleasant, grassy aroma that comes thru clearly. The dominant flavor is herbal bitterness, but it does not become overbearing when brewed according to the directions. The price could not be better for an organic product. This is a good choice for an everyday green tea.
Read Full Review
79 / 100

It smells nice enough, but not that special. It tastes great, though. A very strong flavour. If I use too little leaf, it doesn't really have that intensity that I love about this, but if I use too much it easily gets too bitter.
It's a great everyday green tea, but I don't worry too much about running out. I like thi...
Read Full Review
69 / 100

Enjoyable but not amazing, not really standing out much among this style of tea. Smoother and less acidic than the norm for chun mee, but also perhaps a bit more boring too.

The dry leaf has a dusty vegetal aroma, slightly smoky, with a few sweet notes, kind of what I'd expect from this type of tea.

Brewed, this...
Read Full Review
70 / 100

The aroma of this tea is mild with notes of artichoke, citrus, and grapes. The brewed tea is more like vegetation than vegetal and the liquid is very mild with delicate vegetation notes.

The taste is nothing spectacular, it is not a bad tea but it does not make me jump for joy. Mixing mild vegetal, bitter greens, a...
Read Full Review
73 / 100

This was my first loose tea from Foojoy, and I was rather pleased. A good solid green that is both inexpensive and has good flavor. Although I had seen Foojoy loose teas in their tins at my local Asian market, I had never tried any since I was not ready to take a chance on about $9.50 for 8 ounces; a very good price, b...
Read Full Review
↑Top Reviewers
Review 2 teas to get on this list!
Advertisement
↑Most-Rated Young Hyson

2 Ratings

1 Rating

1 Rating
↑Top-Rated Young Hyson
↑Varieties, Kinds, or Types of Young Hyson