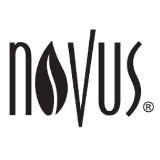 (800) 235-7072
Most Reviewed By:

Novus Tea

Web: www.bigelowtea.com/novustea.aspx
Last Updated: Mar. 20, 2017
Novus Tea is a brand of tea owned by Novus Tea Limited, LLC, which is owned by Bigelow Tea. Both Novus Tea and Bigelow Tea are headquartered in Fairfield, CT. Novus teas are sold directly to shoppers on Bigelow's website, and are also available in some coffee shops. However, unlike the Bigelow brand of tea, Novus tea is not available in retail stores.

Novus tea sells a small selection of packaged teas in sachets (pyramid teabags), including one decaffeinated tea and a few caffeine-free herbal teas.

Novus tea has a mixed record on sustainability. While their pyramid sachets allow the tea room to expand, the sachets are nylon and thus not biodegradable or compostable. Novus does sell a couple organic teas, and one fair-trade certified tea.
Most Often-Rated Teas
Top-Rated Teas
You can also add a new tea. Please search or browse this company's teas first, to avoid adding duplicates.