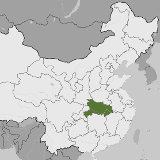 Most Reviewed By:

Hubei, China
Wikipedia: Hubei | Official Government Website: www.hubei.gov.cn
Updated: Mar. 8, 2012
About Hubei, China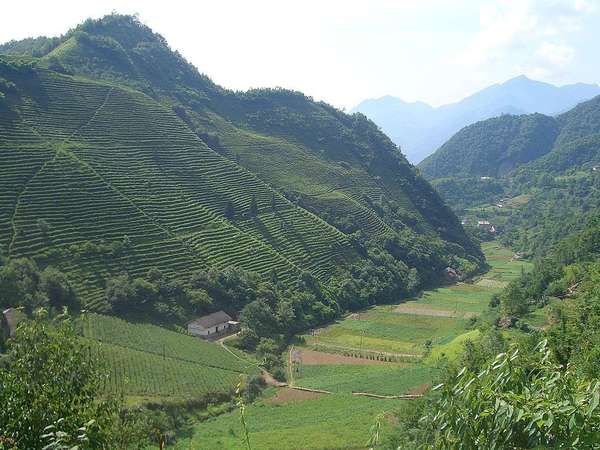 Tea Plantations on Slopes North of Muyu, Hubei, China, © User:Vmenkov, Wikimedia Commons,
CC BY-SA 3.0
.
Hubei
(湖北), meaning
north of the lake
, is a central, landlocked province in China. The climate of Hubei is subtropical with well-defined seasons. Hubei is very humid, although rainfall is slightly less than bordering provinces to the south and east; the precipitation follows a strong seasonal pattern like most of China, with the heaviest rainfall from May through July.
Hubei borders
Anhui
to the east, and also produces
Keemun
, a style of black tea that originated and is primarily produced in Anhui. Hubei also produces a number of varieties of green tea.
The name of Hubei province refers to Dongting lake, a lake in
Hunan province
, just south of the border of Hunan and Hubei provinces.
Tea-Producing Regions of Hubei, China
Styles of Tea Produced in Hubei, China
This is a selection, not an exhaustive listing, of the styles of tea most commonly produced in Hubei, China.
Best Hubei Teas
The notion of the "best" Hubei teas is subjective, because different people have different tastes. We present the most often-rated and highest-rated teas produced in Hubei, China, and allow you to draw your own conclusions.
Most Often-Rated Teas
Top-Rated Hubei Teas

78
6 Ratings