Dark Tea
Wikipedia: Fermented_tea
Updated: Jul. 19, 2017
About Dark Tea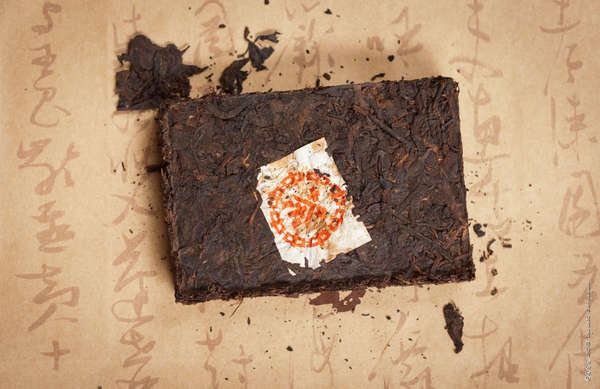 Dark tea is often compressed into bricks or other shapes. Photo ©
Ignat Gorazd
,
CC BY-SA 2.0
.
Dark tea
, also called
post-fermented tea
, is tea that has undergone microbial fermentation. In Chinese, dark tea is referred to as
hēichá
(黑茶), literally meaning "black tea", which is distinct from what is referred to as black tea in English, which is called hongcha or "red tea" in Chinese.
Although there are many types of Dark tea originating in China, the most well-known type,
Pu-erh
, makes up the overwhelming majority of the production. Dark teas other than Pu-erh remain esoteric and not widely available in the West.
Outside of Pu-erh, which is produced in
Yunnan
province, dark tea is produced in
Hunan
and
Guangxi
provinces. You can use our search and browse features to locate and list
Hunan dark teas
or
Guangxi dark teas
in our database.
Dark tea and health
Dark teas are sometimes touted for probiotic effects, because they contain active bacterial and mold cultures. Extensive research has been carried out on Pu-erh tea specifically. There is little research studying dark tea as a broader category and seeing whether or not the research on Pu-erh generalizes to other dark teas or whether there are any differences in their health effects.
Varieties, Kinds, or Types of Dark Tea
Best Dark Tea
The notion of the "best" Dark Tea is subjective, because different people have different tastes. We present the most often-rated and highest-rated teas in this category, and allow you to draw your own conclusions.
Most Often-Rated Teas
Top-Rated Teas